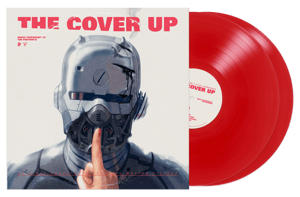 $

25.00
180G heavyweight double LP. Fancy. Red. 2nd pressing.
Choose a signed one if ya want!
After you place your order, you will be sent an email with instructions on how to redeem a digital download of the album. Also, you'll get a unique download code with the physical copy. See, we are nice.
Track listing
1. Pick Up
2. Because the Night
3. Princes of the Universe
4. Mr. Roboto
5. No Easy Way Out
6. Last Stop
7. In the Air Tonight
8. I Drove All Night
9. Total Eclipse of the Heart
10. Hunted
11. The Trooper
12. I Still Believe (Great Design)
13. Results
14. Danger Zone
15. Silent Running (On Dangerous Ground)
If you want to add INSURANCE and/or TRACKING, click here.