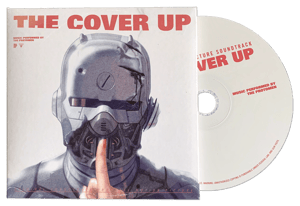 $

10.00
*ALL ORDERS PLACED 3/7/23 - 3/28/23 WILL BE PROCESSED 4/1/23*
The soundtrack to the greatest movie you've never seen finally on CD!
Track listing
1. Pick Up
2. Because the Night
3. Princes of the Universe
4. Mr. Roboto
5. No Easy Way Out
6. Last Stop
7. In the Air Tonight
8. I Drove All Night
9. Total Eclipse of the Heart
10. Hunted
11. The Trooper
12. I Still Believe (Great Design)
13. Results
14. Danger Zone
15. Silent Running (On Dangerous Ground)
If you want to add INSURANCE and/or TRACKING, click here.
Share