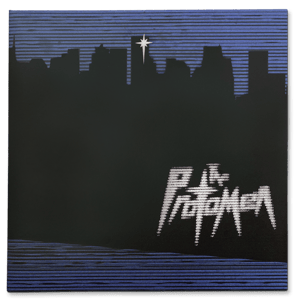 $

10.00
*ALL ORDERS PLACED 3/7/23 - 3/28/23 WILL BE PROCESSED 4/1/23*
The beginning of it all... or the 2nd chapter..... or the last chapter? Regardless, the first Protomen album released in 2005.
Includes a compact laser-activated disc, as well as a very important booklet with story and liner notes.
Contains these jams that your Grandma has been blasting at breakfast for years:
I: Hope Rides Alone
IIa: Funeral For A Son
IIb: Unrest in the House of Light
III: The Will of One
IV: Vengeance
V: The Stand
VI: Sons of Fate
EPILOGUE: Due Vendetta
If you want to add INSURANCE and/or TRACKING, click here.
Share